Steel Buildings for Business
Our Business Buildings provide wide open spaces with up to 300' without the need for columns or interior supports. While we always would suggest taking a look at the most popular building designs, we can help you customize to meet whatever needs you may have.
Some of the most common uses of our steel business buildings include manufacturing, warehouse and storage, retail leasable space and vehicle repair bays. While the uses may trend toward some common types of uses, the appearance of the buildings can be quite different.
Our gallery provides examples of the wide range of types and uses of business buildings to help you get started with your own design ideas.
Sometimes It Just Takes Steel…
Ridgeline Roofing and Ridgeline Exteriors is pleased to have been selected as the exclusive representative for Capital Steel Industries, the leading steel engineered building supplier 100% American made.
Our experience as a longstanding builder and roofing company made our reputation for the quality of our work the right fit for the exclusive partnership to bring Capital Steel Industries unparalleled choices to Georgia.
With our partnership with Capital Steel, we are able to provide our customers with popular-sized or completely custom-built steel garages, agricultural buildings and business buildings.
Working with the property you own, Ridgeline and Capital Steel will help you design a building that maximizes your efficiency and plans for your operational needs.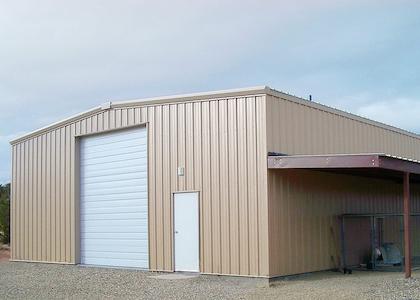 Top 10 Building Sizes and Popular Uses
We always suggest starting your project by taking a look at the most popular sizes of our buildings. Often these will perfectly meet your needs or will work with some minor modifications.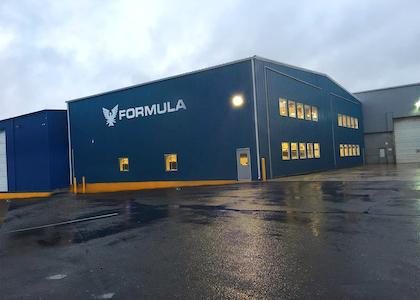 Pick a Color
Your building will include three colors for the walls, trim and maybe your roof. Remember that adding color to a roof does increase your pricing. Since roofs are not always visible, you have the option to leave the roof silver which saves on the overall cost of the building.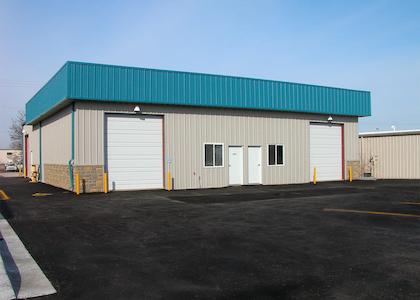 Price Your Project
Use the Capital Steel online tool to find the price range for the building you are considering. As you customize, the price will change to reflect your design interests. Working with Ridgeline Roofing, we will make certain that we have incorporated everything as we provide you with the final pricing so that there are no surprises during construction.
Unmatched Warranty!
The primary frame of our steel buildings is the very linchpin of the building itself. While the roof, siding, or doors and windows might become damaged over time (due to things like vandalism, the elements, or something else entirely), the primary frame is what must remain sturdy and intact for the entire structure to maintain its overall integrity.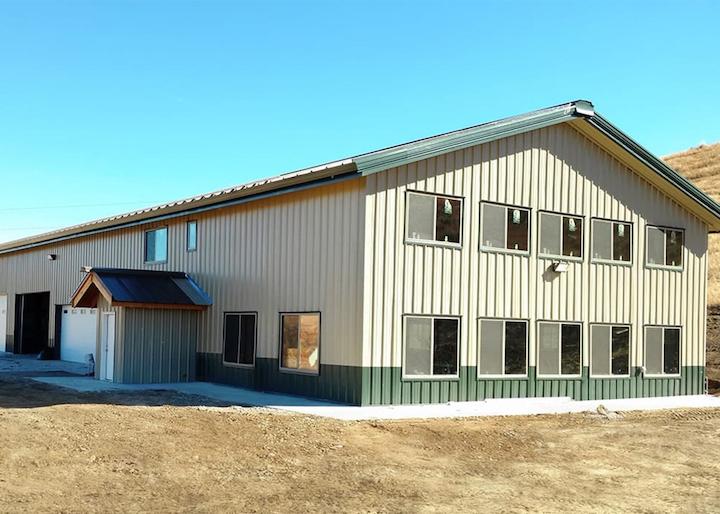 50-Year Structural Warranty
Here are the main reasons why our 50-year structural warranty is the best in the business and why this incredible protection program is such a boon for our customers. The Capital Steel Industries structural warranty covers any defect related to the primary frame of the building. This warranty is wholly separate from the paint and roof warranties, which are independent warranties included with your steel building.
Paint Warranty
All CSI steel buildings feature durable 26 gauge corrugated metal wall panels standard with baked on Kynar paint. The paint warranty included with every Capital Steel Industries steel building covers all painted surfaces for 40 years.
Roof Warranties
The roof warranty depends on the roof style selected for the building. For Galvalume roofs, the warranty is 25 years in term. For standing seam roofs, the warranty is 20 years in term.