Honest Abe Log Homes customer, Denise, and her husband, Peter, changed their lives dramatically when they moved from Rhode Island to the Appalachian mountains of Upper East Tennessee in 2007. Denise's mother, Rita, who is now 88 and pictured above, did not want to stay behind. Of course Denise did not want to be so far from her mother either.
"It was my husband's idea to build two log homes that were joined together," Denise said.
That's exactly what they did. Working with Honest Abe Independent Dealer Deanna Snyder of Woods Hill Log Homes and Honest Abe's in-house design team, the family created a plan that worked for everyone.
Rita's full, one-story house is connected to Peter and Denise's two-story home. They share an interior wall and a long covered porch, but otherwise their spaces are very separate.
"My mother has the sewing room she's always wanted," Denise said. "She has a bedroom, bath, living room, kitchen/dining area and a utility room."
Rita's home also includes the garage portion of a full, walk-out basement where Rita can park her car. In the finished area she and Denise do crafting and quilting.
Denise said she is pleased with the decision they made about the dual home design and has no regrets about the family moving from New England to the Tennessee mountains.
"We've never looked back," she said.
The D-Log home built by Peter and Denise that they share with her mother addressed some of the most serious concerns by both parents and children as parents age. Rita has the security of knowing that in a medical emergency she has people who love her right next door. 
Being able to retain independence has a positive mental and emotional impact on people as they age. Rita cooks her own meals, pursues her hobbies, drives her own vehicle and otherwise experiences the independence she has known all her life.
Story by Claudia Johnson
Photos by Deanna Snyder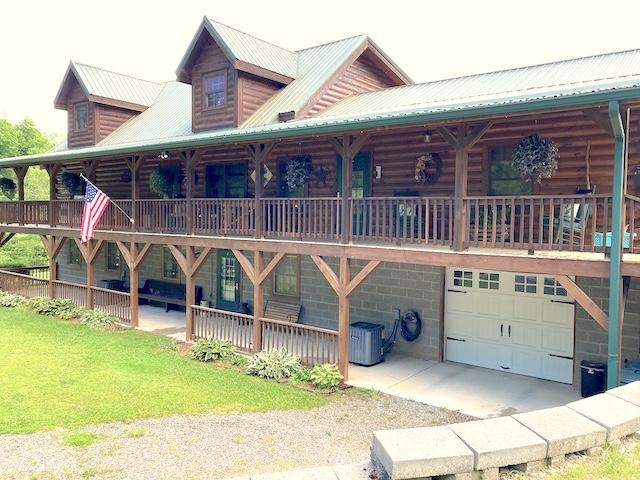 The dual home's facade belies the fact that two completely separate residences are housed within one structure.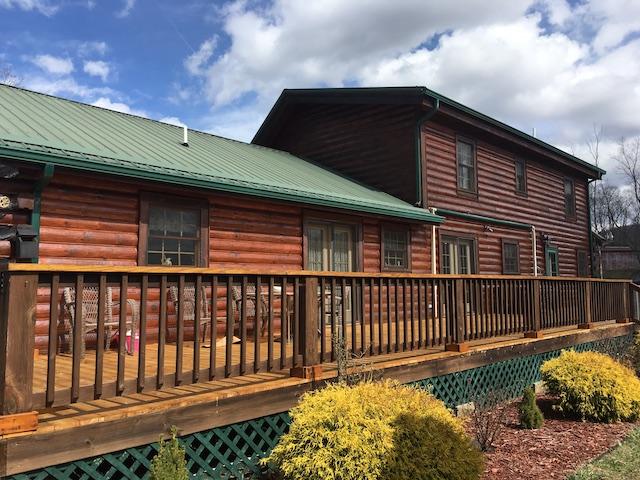 The full-length deck is accessbile through french doors from either of the homes.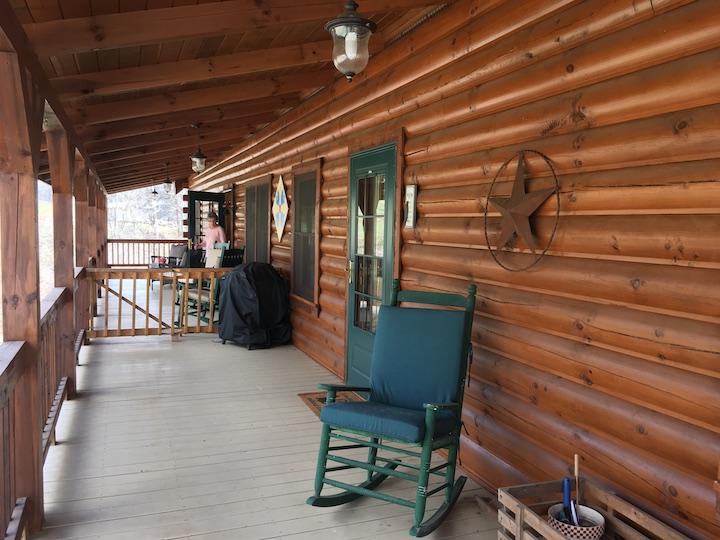 Denise and her mother share a full-length
porch with a gate separating the two homes' porches.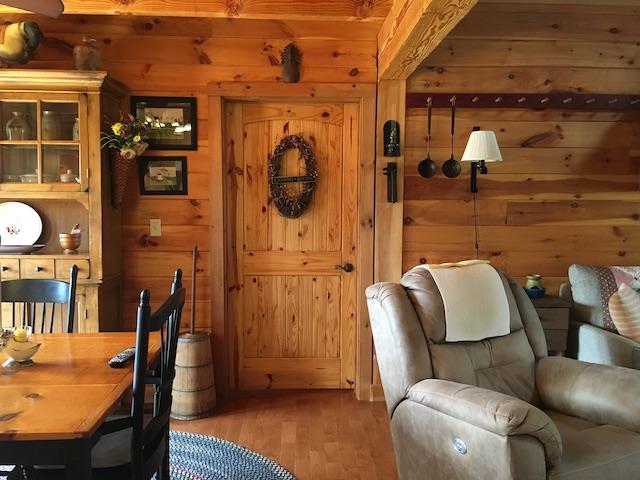 One door separates the two homes. Rita and Denise respect one another's privacy, and knocking is required before entering.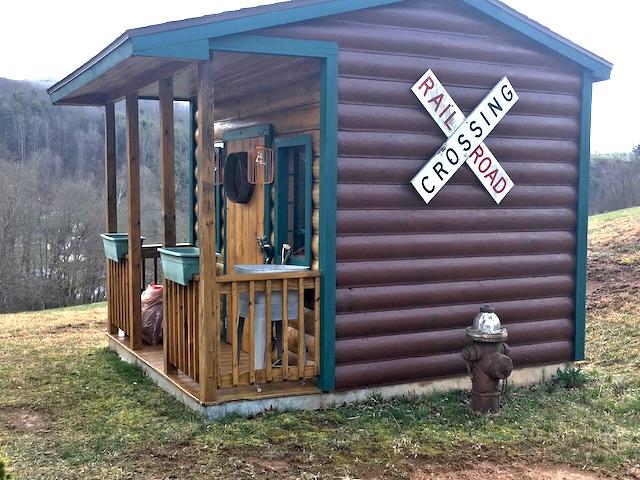 Gardening is a favorite pasttime, and this log gardner's cottage makes it even more enjoyable.